BTA On-Demand Managed IT Services Workshop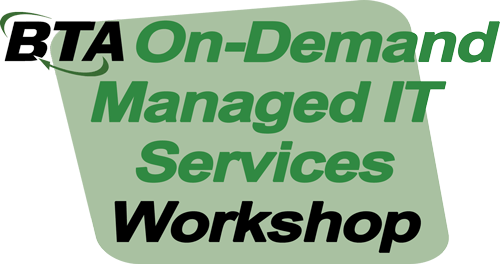 Managed IT Strategies, Materials, Tools & Results Specifically for
the Office Technology Dealer — NOW AVAILABLE ON-DEMAND
Start Date:
Recorded sessions now available on-demand!
Member Tuition: $950*
(This is a per-dealership fee. You can have an unlimited number of viewers.)
Non-member Tuition: $1,450 (Includes a one-year BTA dealer membership. If you are not a current BTA member, visit www.bta.org/JoinBTA.)
*BTA members may apply their $150 educational discount received with their membership toward this workshop. Redeem your discount when registering by entering promo code: $150Discount.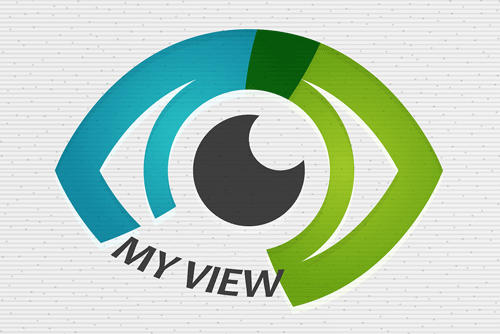 "I enjoyed the content shared. It was very informative, specifically the best practices and tools for dealers."
— Tom Meltesen, MMIT Business Solutions Group, Urbandale, Iowa
"This was a comprehensive overview of the managed services landscape and all involved to help guide our entry."
— Chad Gammon, Duplicating Products Inc., Gainesville, Georgia
"We are exploring managed services as an initiative for 2021. The timing is perfect for this. We learned a lot, but most important is that it is not an offering — it is a business division."
— Christopher Wolowitz, Shore Business Solutions, Farmingdale, New Jersey
"I was really helpful in helping me fine-tune our business plan to establish our MSP business."
— Thomas Fimian, Docugraphics LLC, Charleston, South Carolina
"I thought that Chris did a great job putting his sessions together. I think he has some great tools and experience to share. I walked away from each session feeling more comfortable going into managed IT services than I was before, simply because I feel more prepared."
— Colin Bailey, D.L. Gallivan Office Solutions, Portage, Michigan
"We are in the business and are looking to grow it. The best practices shared will allow us to tweak and improve in areas needed."
— Larry Perry, MMIT Business Solutions Group, Urbandale, Iowa
"This was the best workshop I've attended in a long time. Every bit of information was very useful for building our business."
— Rick Ladrido, DCA Imaging Systems, Lanham, Maryland
"Chris's approach would be a definite approach for every BTA member to utilize for MITS into MFP sales organization, particularly executive and middle management."
— Michael Brigner, Visual Edge Inc., North Canton, Ohio
"This workshop contained very good information on how to transition into and manage this business. It's great to have a resource like Growth Achievement Partners to consult with on the differences in this business compared to our traditional business."
— Bob Evans, Function4, Sugar Land, Texas
"The managed services model is now maturing and these guys have a lot of confidence in dealers making this move. The timing is now right to get into managed IT services. It can be very confusing and expensive if a dealer does not have the right consultants in place. Chris is a great presenter. He has a way of engaging the participants that brings the class alive. We now have a much better understanding of how to see the big picture. Managed IT services can be very complex; Chris helped us get to the simple side of complexity."
— Jerry Carlisle, Business World Inc., Little Rock, Arkansas
"At first, I was so busy I didn't think I had time to come to this workshop. But, I am telling you — make the time to attend. You will get a huge return on your investment."
— Troy Turner, Commonwealth Technology, Lexington, Kentucky
"The BTA Managed Services Workshop was extremely beneficial in clearing up where we need to go and how to get there. The investment of time and money over the day and a half will save us significant time and money down the road. I am extremely excited about our ability to launch this in our company and be great at it."
— Dave Mueller, Modern Office Methods, Cincinnati, Ohio
"Great job! [The information] was presented in a clear and easy-to-understand way. I can see value in entering this market. The class provided an excellent footprint of what needs to be done to be successful. I intend to propose this to our owners as a 'must do.'"
— Matt Rueschhoff, Document & Network Technologies, St. Louis, Missouri
"This is an excellent seminar that provides a detailed blueprint for a business equipment and/or MPS company to extend into the MS arena. Mitch is an excellent presenter, with the credibility and experience in the industry to guide the discussion, but also examine and thoroughly discuss issues and topics specific to the participants. This seminar delivered excellent value, well worth the investment of time and expense."
— Richard Finlayson, Amerx Office Solutions, Austin, Texas
"This class was very beneficial in the overview and challenge for dealerships to get on board with managed network services or face the possibility of becoming extinct."
— Dave Varney, Prosource, Cincinnati, Ohio
"The build/buy/partner concept opens your eyes to a different perspective to the market. Mitch is an excellent speaker and I hope to attend more of his seminars."
— Michael Sylvia, Commonwealth Digital Office Solutions, Sterling, Virginia