Diversifying My Business Webinar Series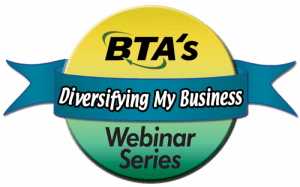 Assisting dealers seeking to add new products & services
Length: One hour
Cost: Free to BTA members
The following webinar has been scheduled:
October 2023
Unified Communications: Catching the Wave of Cloud Migration
2 p.m. Eastern, Tuesday, Oct. 3

Moderated by Patrick Sheehan, vice president of channel development, Intermedia Cloud Communications
In this webinar, you will hear about the full potential of unified communications (UC) as an on-ramp into managed IT. Sheehan, along with two dealers, will provide insight for copier/MFP dealers unfamiliar with UC and reveal the immense opportunities awaiting those who are ready to make the leap. Witness the natural evolution of office technology dealers as they pivot toward UC and discover how it can drive your business upward and to the right. Dive deep into the best practices, learnings and advice shared by Intermedia partners. This is your chance to revolutionize your business and embrace the future of cloud communication technology.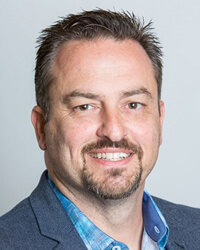 Sheehan, vice president of channel development at Intermedia, is a partner-focused channel sales leader with more than 20 years in the business communications technology industry. He has a background spanning various leadership roles with providers including Mitel, 8x8 and Talkdesk. Sheehan is passionate about building channel strategy and teams that help partners succeed with Intermedia's unique value proposition.
Members: Click on the registration link above to register. You will need your BTA username and password to access the registration page. After registering, you will receive an email containing information about joining the webinar.
Watch this page for additional "Diversifying My Business" webinars, to be announced as they are scheduled.
Interested in sponsoring a Diversifying My Business webinar?
Email Valerie Briseno at valerie@bta.org for more information.