Building My Business Webinar Series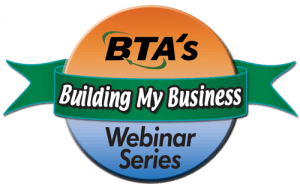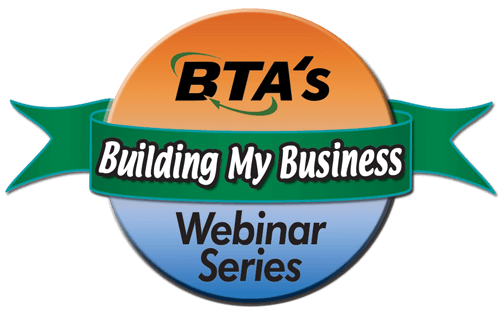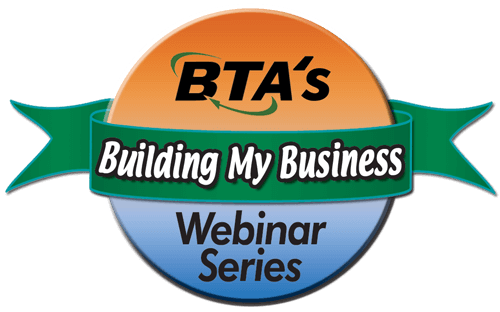 Designed to help dealers improve the management of their companies, take full advantage of market opportunities and, ultimately, improve the bottom line.
Length: One hour
Cost: Free to BTA members
The following webinar has been scheduled:
October 2023



Customize Your Prospecting Efforts With a Vertical Focus to Ensure More Net-New Meetings & Sales
4 p.m. Eastern, Thursday, Oct. 19

Kate Kingston, president & founder, Kingston Training Group
During this webinar, you will:
Learn how verticalization can positively impact prospecting efforts.
Learn how to identify any executive with his (or her) contact information.
Learn how to create customized prospecting pitches that will land net-new meetings with decision makers, including industry information about their companies, the executive titles of the decision makers, as well as the person you want to secure a net-new meeting with.
Learn how to create discovery questions by vertical that will allow for more robust proposals and sales to both net-new and current customers.
Get a deep dive into the manufacturing industry with talk tracks, email templates, discovery questions and each solution that your dealership sells verticalized to manufacturing to showcase how sales executives must understand customers and how their products and solutions impact their bottom lines, their compliance, their workflows, remote accessibility and profitability goals.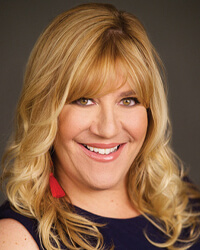 For the last 19 years, Kingston has been exclusively educating office technology sales executives on every type of prospect across 60-plus industries and how they proprietarily use technology. She is a recognized authority on lead generation, recruiting new hires from a prospecting skill-base perspective and new business development. Sales-driven, Kingston is an energized communicator who uses humor, audience participation, proven techniques, handouts and real-time phone calls in her training sessions.
Members: Click on the registration link above to register via Zoom. You will need your BTA username and password to access the registration page. After registering with Zoom, you will receive an email containing information about joining the webinar.
Watch this page for additional "Building My Business" webinars, to be announced as they are scheduled.
Interested in sponsoring a Building My Business webinar?
Email Valerie Briseno at valerie@bta.org for more information.