Building My Business Webinar Series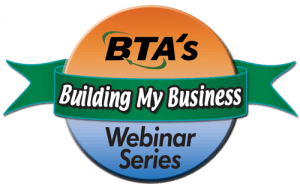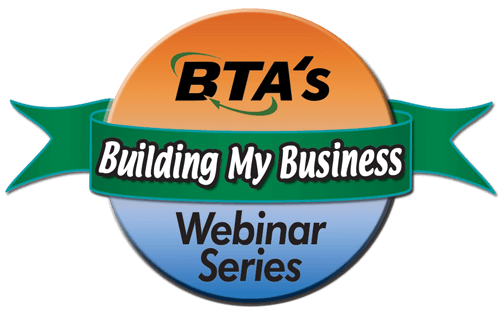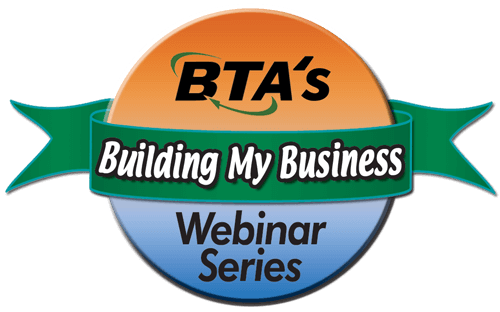 Designed to help dealers improve the management of their companies, take full advantage of market opportunities and, ultimately, improve the bottom line.
Length: One hour
Cost: Free to BTA members
The following webinar has been scheduled:
November 2022



To be announced
Members: Click on the registration link above to register via Zoom. You will need your BTA username and password to access the registration page. After registering with Zoom, you will receive an email containing information about joining the webinar.
Watch this page for additional "Building My Business" webinars, to be announced as they are scheduled.
Interested in sponsoring a Building My Business webinar?
Email Valerie Briseno at valerie@bta.org for more information.