Building My Business Webinar Series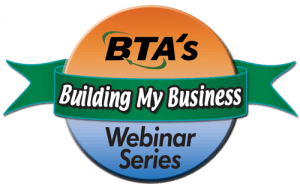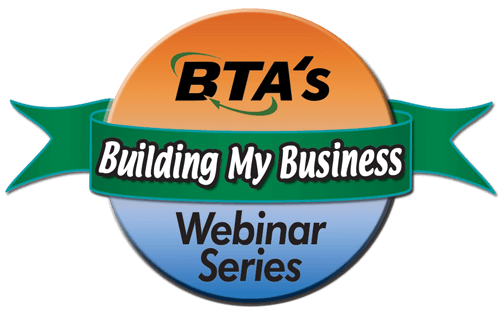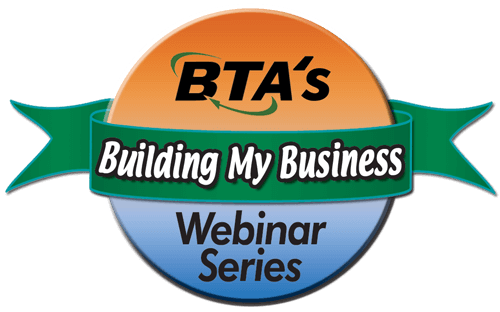 Designed to help dealers improve the management of their companies, take full advantage of market opportunities and, ultimately, improve the bottom line.
Length: One hour
Cost: Free to BTA members
The following webinars have been scheduled:
May 2022



Data Trends to Improve Your Bottom Line
4 p.m. Eastern, Thursday, May 26
Wes McArtor, president, NEXERA, A BEI Services Company
What are the data trends that you need to understand? In this webinar, McArtor will review the data trends from NEXERA over the last 18 months (A3 versus A4 volume, pre- versus post-COVID-19) and discuss ways to improve your bottom line by watching and understanding these trends.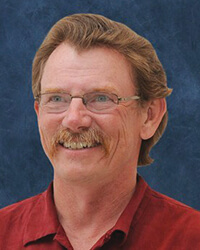 McArtor started his career as a service tech, rising to various senior-level service positions with Savin and Minolta before founding NEXERA (formerly BEI Services) in 1993. Since then, he has been providing independent dealers with an unbiased source for standards and nationwide comparative service reporting, saving them money along the way. NEXERA now tracks more than 1.1 million service calls on more than 7.6 million imaging devices around the world. He is a familiar face and speaker at industry events for ITEX, the Business Products Council Association (BPCA), the Business Technology Association (BTA), the OMD Users Group and the Copier Dealers Association (CDA).
Members: Click on the registration link above to register via Zoom. You will need your BTA username and password to access the registration page. After registering with Zoom, you will receive an email containing information about joining the webinar.
Watch this page for additional "Building My Business" webinars, to be announced as they are scheduled.