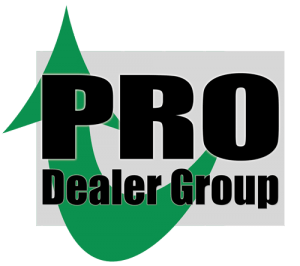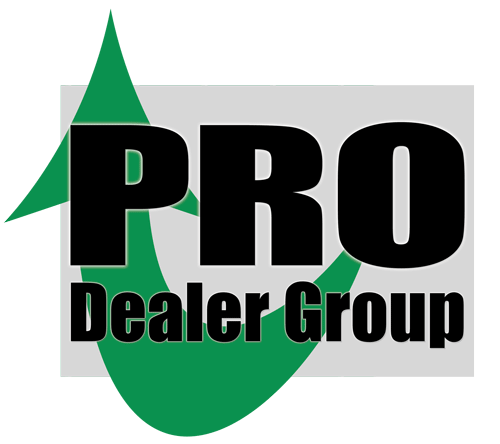 The office technology industry's newest dealer peer collaboration group
Boost your profitability through the ProFinance Business Model.
Learn best practices from fellow dealers members.
Remain informed about the latest industry trends and business opportunities.
PRO Dealer Group, the Business Technology Association's (BTA's) newest office technology industry dealer peer collaboration group, is focused on bringing non-competing dealers together to share best practices and further strengthen the revenue performance of each member dealership. PRO Dealer Group currently has 28 member dealerships and is opening the group to additional members.
In today's competitive marketplace, it is very important for dealers to ensure they have strategically positioned their companies for ongoing success. Through interaction on a regular basis with non-competing fellow dealers, PRO Dealer Group members are able to better plan for ongoing future success by gaining insight and sharing business practice ideas with one another. In addition, the group's relationship with Strategic Business Associates (SBA) helps members identify the best means to improve the profitability of their companies.
SBA is a business and management consulting service led by John Hey and Todd Johnson that works with leading entrepreneurs in the U.S. office technology industry. Through an annual survey process, members of the PRO Dealer Group will submit their financial information to SBA. The information will be confidentially organized, analyzed and placed into a President's Report so that each member can see how his (or her) dealership is doing as compared to the aggregate of the other members and learn from the process with SBA's guidance.
PRO Dealer Group dues are $995 per year.
For more information on the group, contact BTA Executive Director Brent Hoskins at brent@bta.org.
Click here to download the PRO Dealer Group membership application.
Click here to learn more about the discounts PRO Dealer Group members receive from Coco Training and Consulting Inc.
PRO Dealer Group Territory Coverage Map (click for a large map):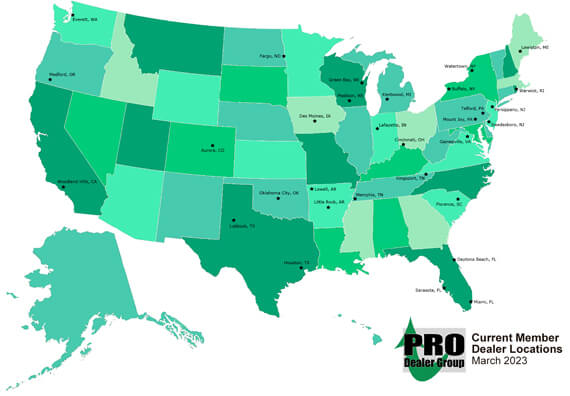 PRO Dealer Group 2023-24 Officer Team
PRO Dealer Group Members: