BTA Service Troubleshooting Training

A subscription-based video course for service troubleshooting
Member Course Pricing*:
$20 per month + a $230 setup fee for unlimited attendees (BTA members receive 20% off with promo code.)
Non-member pricing adds an additional $500 and includes a one-year BTA dealer membership.
Non-members: Call Brian Smith at (800) 505-2821 to register.
*NOTE:  BTA discount promo codes do not apply toward this workshop.
Taught by veteran service manager Ken Edmonds, principal at 22nd Century Management, this self-paced, video-based course covers all aspects of troubleshooting, starting with what troubleshooting is and the processes that are involved. The course consists of six video modules, two assessments, quizzes, written material and checklists for use in the field. The cost of the course provides one year of access to the modules.
Edmonds has created a mantra for technicians: "What is the problem? What can cause the problem? And how I can I test it?" This mantra helps a technician be more thorough in the methods he (or she) uses, rather than just throwing parts at a machine until he solves the problem. Too many times, technicians mistake a symptom for a problem and try to solve the symptom.
In this course, Edmonds will help the technician see how to collect all the symptoms and use that information to narrow his focus until he sees what the actual problem is. The next step is to identify all of the factors that can cause the problem. Finally, the last step is using identifying tests that can help determine which of the possible causes is, in fact, the cause of the issue.
The videos are primarily PowerPoint presentations, but include stories from Edmonds' time in the industry that illustrate specific aspects of the area under discussion. There are specific modules that deal with troubleshooting the process section (the area that includes the drum, developer and charging), paper-feed issues and error codes.

Course Instructor: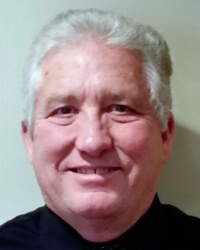 For nearly 16 years, Edmonds, principal at 22nd Century Management, served at Sharp Electronics Corp. and then at Konica Minolta Business Solutions as a problem solver for both technical and service management issues. In early 2018, he retired from Konica Minolta as a district service manager. Before that, Edmonds had an extensive background in the imaging business, having owned a successful dealership and serving as a service manager for multiple dealerships. In total, he has more than 40 years of experience in the technical and computer fields. Edmonds is currently consulting with dealers on strategies to improve profitability. He also writes for ENX Magazine, Office Technology magazine and blogs for The Imaging Channel. In addition, he publishes a blog for his own website. He can be reached at ken@kedmonds.biz. Visit www.22ctymgmt.com.