National Board of Directors
BTA President
Tim Renegar
Kelly Office Solutions
163 S. Stratford Road, Ste. A
Winston-Salem, NC 27103
Phone: (336) 725-2566
BTA Member Since: 2003
Renegar is president and co-owner of Kelly Office Solutions, a Canon, Konica Minolta and Savin dealership located in Winston-Salem, North Carolina, with branches in Greensboro and Charlotte, North Carolina. Renegar has 35-plus years of management experience in the industry. He has worked in corporate environments such as IKON and Sharp Electronics, where he served as president of North Carolina, and in dealerships such as Charlotte Copy Data and Triad Business Systems, where he was executive vice president and co-owner. Renegar has also served on various manufacturing and leasing company advisory councils, and his dealership has been a BTA member for 20-plus years.
BTA President-Elect

David Polimeni
RITE Technology
1744 Independence Blvd.
Sarasota, FL 34234
Phone: (941) 306-4967
BTA Member Since: 2012
Polimeni is the owner and CEO of RITE Technology, Sarasota, Florida, which is a Ricoh and Sharp dealership that places a large emphasis on solutions and MPS. He graduated college with a ministerial degree and spent the next 10 years in full-time ministry prior to entering the office technology industry in 2007. RITE Technology was founded in 1989. The company's corporate office is located in Sarasota with two additional offices in Tampa and Estero. Embracing the industry's progressions, Polimeni is positioning RITE Technology for continued exponential growth through a passionate focus on exceeding customer expectations and caring for RITE Technology's employees.
BTA Vice President
Don Risser
DCS Technologies Corp.
6501 State Route 123 N.
Franklin, OH 45005
Phone: (937) 743-4060
BTA Member Since: 2019
Risser is the document management specialist at DCS Technologies Corp., located in Franklin, Ohio. He was previously co-owner of Advanced Laser Printer Service & Supplies Inc. (ALPS), Emigsville, Pennsylvania. Risser has 24 years in the office technology industry — five years as a service manager and 19 years as vice president and co-owner at ALPS.
BTA Immediate Past President
Bob Evans
Function4
12560 Reed Rd., Ste. 200
Sugar Land, TX 77478
Phone: (281) 276-1105
BTA Member Since: 2011
Evans is a partner at Function4, which has offices in Sugar Land, Beaumont and Paris, Texas. Function4 is a premier provider of office technologies and services including managed IT, document and print management, enterprise content management and cloud services. Function4 is an authorized dealer for Konica Minolta, Sharp, Kyocera, HP and M-Files, covering 31 counties in Texas, five counties in Oklahoma and seven parishes in Louisiana. Evans began his career in 1984 with Lanier and over the years has held multiple positions within the office technology industry.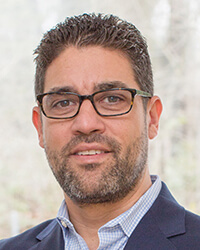 Aaron Rubin
Docutrend Imaging Solutions
575 8th Ave., 10th Floor
New York City, NY 10018
Phone: (212) 382-0300, ext. 1708
BTA Member Since: 2005
Rubin is co-founder and president of Docutrend Imaging Solutions, with offices in New York, New Jersey and Pennsylvania. He has been engaged in the office technology industry since 1992. Before founding Docutrend, Rubin held several sales and sales management roles at a large dealership in New York City. His last position with that company was vice president of sales and marketing. In October 2002, Rubin founded Docutrend with his partners Edward and Alexander Solomon. Since Docutrend's founding, it has grown to a $20-million-plus dealership with more than 75 employees and more than 9,000 active machines in the field. Docutrend is a Pros Elite 100 dealership and has consistently been ranked as an Inc. 5000 company for the past seven years, demonstrating double-digit growth year over year. Docutrend is an authorized Canon, Kyocera, Xerox, HP and KIP dealership. Rubin is married with four children and lives in Englewood, New Jersey.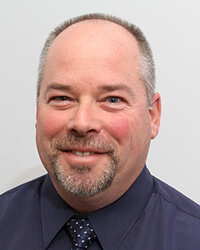 Mike Ardry
Automated Business Solutions
277 Captain Lewis Drive
Southington, CT 06489
Phone: (860) 276-9500
BTA Member Since: 2008
Ardry is executive vice president of Automated Business Solutions (ABS), headquartered in Warwick, Rhode Island. With five locations throughout New England, he has been a major reason for the organization's growth and strong reputation around the region. Ardry was the former president and owner of Office Equipment Center (OEC), based in Plantsville, Connecticut. He started at OEC as a service technician and purchased the business in 1988. Ardry was there from the beginning, when OEC sold typewriters and calculators. His leadership and vision transformed the company into a complete value-added provider, offering copier/MFPs, printers and managed IT services. Ardry's business model and the company's ongoing growth came to fruition in 2017 when OEC was acquired by ABS. The synergies between Ardry and the ABS leadership team continue to reinforce the vision that was originally created by ABS Founder Alan Albergaria. Ardry personally handles all sales, logistics and administrative duties in support of one of the country's largest retailers. His success and influence for the last year as the general manager within the Connecticut market led to Ardry's promotion to executive vice president, effective April 2020. In his current role, Ardry oversees all major functions of the organization including, but not limited to: sales, IT, administration, marketing and operations.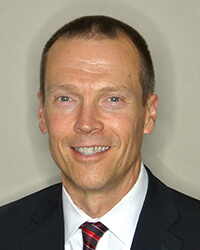 Mike Nerland
Assent Technologies Inc. dba LaserTec
1100 S. Cliff Ave.
Sioux Falls, SD 57105
Phone: (605) 359-6811
BTA Member Since: 2015
Nerland is president and owner of Assent Technologies and LaserTec, located in Sioux Falls, South Dakota. Assent Technologies is a leading provider of security and temperature screening solutions, while LaserTec sells and supports laser engraving, cutting and marking systems throughout South Dakota, southwestern Minnesota and northwestern Iowa. Nerland was previously president of Elite Business Systems. Prior to that, he worked at Copy Duplicating Products in Minneapolis, Minnesota.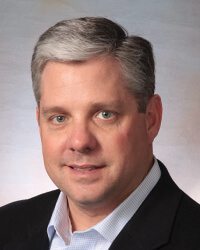 Matt Jackson
Copynet Digital Imaging Solutions
2805 E. Plano Parkway, Ste. 100
Plano, TX 75074
Phone: (972) 881-2679, ext. 103
BTA Member Since: 2003
Jackson is president of Copynet Digital Imaging Solutions, located in Plano, Texas. He has served as president of the company, which is a Kyocera/Copystar, Savin and HP dealership, since 1990. Jackson is also a founding member and past president of the PRO Dealer Group, and is a member of the Rotary Club. He has been married to his wife Lauren for 25 years and has three children — Parker, Grace and Campbell. Jackson received his business degree from Stephen F. Austin State University in Nacogdoches, Texas.
Adam Gregory
Advanced Business Solutions LLC
280 Business Park Circle, #415
St. Augustine, FL 32095
Phone: (904) 438-2701
BTA Member Since: 2014
Gregory is president of Advanced Business Solutions (ABS), which has operations in St. Augustine, Florida, and is a technology partner representing Xerox, HP, Epson and OKI Data. He began in the industry in 1999 and started ABS in 2004. ABS has been awarded the ENX Magazine Elite Dealer Award multiple times. Before entering the office technology industry, Gregory played college basketball, where he received his degree, and then served in the U.S. Navy, where he was recognized with commendations of leadership and exceeding organizational standards. Gregory enjoys time with his wife, Melissa, and their seven children. He currently serves in other organizations in the community and is a big supporter of local youth sports in North Florida.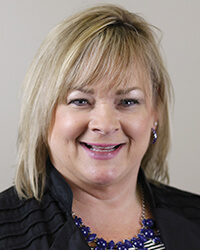 Debra Dennis
CopyPro Inc.
3103 Landmark St.
Greenville, NC 27834
Phone: (252) 756-3175
BTA Member Since: 1973
Dennis is vice president of support services at CopyPro Inc. of Greenville, North Carolina. The company has operations in eastern North Carolina and is a technology partner representing Savin and Konica Minolta. She began in this industry in 1986 with CopyPro. Dennis has extensive experience in all aspects of the office technology industry and is involved in community organizations. She has won vendor awards for outstanding service management and has served on the BTA Southeast board since 2008. Dennis has served on the national BTA Board of Directors, currently serves on the national board for IBPI, a copier/MFP dealer buying group, and has served on the board of her local community festival. She attended Ayden-Grifton High School, Pitt Community College and Liberty Baptist University. Dennis is the proud mom of two great kids.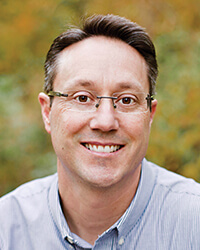 Mike McCurdy
Integrated Technologies Inc.
393 Eastland Drive S.
P.O. Box 1843
Twin Falls, ID 83303
Phone: (208) 734-6181, ext. 201
BTA Member Since: 2013
McCurdy is president of Integrated Technologies. He specializes in helping mid-size organizations (15 to 1,000 employees) protect their businesses, reduce their risk and succeed through increased knowledge, and by providing expertise in the latest IT services and trends. McCurdy is a CompleteCloud specialist and consultant. He is also responsible for the overall management of Integrated Technologies, with an emphasis on customer satisfaction and building long-term client relationships. McCurdy is very active in the community, serving on many boards and proactively championing best practices on the technology front. He is active in his church, serving in numerous capacities. McCurdy and his wife, Kathleen, met when they were nine years old. They are best friends and have been married for more than 20 years. They are the proud parents of two beautiful and musically talented daughters. McCurdy's passion in life revolves entirely around his family relationships. He loves the outdoors and spending time on the California coast with his family.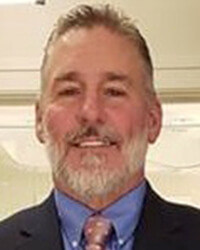 Dan Bombard
Yuma Office Equipment
340 S. Main St.
Yuma, AZ 85364
Phone: (928) 343-2298
BTA Member Since: 2001
Bombard is owner/manager of Yuma Office Equipment, YOE Connext and their parent corporation, Mountain View Corp., located in Yuma, Arizona. He began his career in 1985 as a copier technician specializing in Canon equipment. Within a few years, Bombard was certified on Canon, Sharp and Ricoh products, and was also well versed in Panasonic and Kyocera Mita products. He started his career with Yuma Office Equipment in early 2002 and worked as a technician before becoming a controller specialist and, ultimately, IT director and service manager. In 2013, Bombard became the owner of Yuma Office Equipment and Mountain View Corp. In 2015, the company was recognized as an SBDC Small Business of the Year by the Small Business Development Corporation of Arizona and has been named an Elite Dealer by ENX Magazine three times. Bombard has been a member of the OKI Data Americas Dealer Council and is currently in Optimists International and the Yuma Rotary Club. He is on the board of directors of Crossroads Mission and MACCNA, both 501(c)(3) non-profits in the recovery industry. He is also the author of two books and was a featured speaker at Harvard Club.
Ex-Officio/General Counsel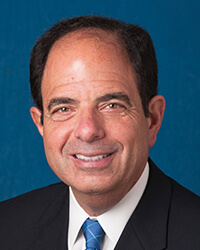 Robert C. Goldberg
Schoenberg Finkel Beederman Bell & Glazer LLC
300 S. Wacker Dr., Ste. 1500
Chicago, IL 60606
Phone: (312) 648-2300
Goldberg has served as general counsel for the Business Technology Association since 1977. He is also of counsel to the Chicago law firm Schoenberg Finkel Beederman Bell & Glazer LLC. He began his career serving in the Antitrust Division of the Illinois attorney general's office and furthering his government service at the Federal Trade Commission. Goldberg writes the monthly "Courts & Capitols" column in BTA's Office Technology magazine.