National Board of Directors
BTA President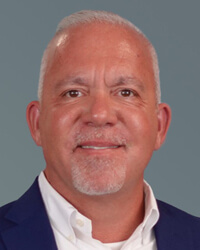 David Polimeni
RITE Technology
1744 Independence Blvd.
Sarasota, FL 34234
Phone: (941) 306-4967
BTA Member Since: 2012
Polimeni is the owner and CEO of RITE Technology, Sarasota, Florida, which is a Sharp dealership. RITE also focuses heavily on professional AV design and integration. He graduated college with a ministerial degree and spent the next 10 years in full-time ministry prior to entering the office technology industry in 2007. RITE Technology was founded in 1989. The company's corporate office is located in Sarasota, although service offerings span the west coast of Florida from Tampa and Estero. Embracing the industry's progressions, Polimeni is positioning RITE Technology for continued exponential growth through a passionate focus on exceeding customer expectations and caring for RITE Technology's employees.
BTA President-Elect
Don Risser
DCS Technologies Corp.
6501 State Route 123 N.
Franklin, OH 45005
Phone: (937) 743-4060
BTA Member Since: 2019
Risser is the automation specialist at DCS Technologies Corp., located in Franklin, Ohio. He was previously co-owner of Advanced Laser Printer Service & Supplies Inc. (ALPS), Emigsville, Pennsylvania. Risser has 24 years in the office technology industry — five years as a service manager and 19 years as vice president and co-owner at ALPS.
BTA Vice President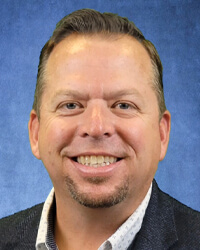 Adam Gregory
Advanced Business Solutions LLC
280 Business Park Circle, #415
St. Augustine, FL 32095
Phone: (904) 438-2701
BTA Member Since: 2014
Gregory is president of Advanced Business Solutions (ABS), which has operations in St. Augustine and Lake Mary, Florida, and is a technology partner representing Epson, HP, Kyocera and Xerox. In addition, ABS represents partners such as ConnectWise, Lenovo, Watchguard, Zultys and others within its IT and VoIP divisions. Gregory began in the industry in 1999 and started ABS in 2004. ABS has been awarded the ENX Magazine Elite Dealer Award multiple times. Before entering the office technology industry, Gregory played college basketball and received his degree. He then served in the U.S. Navy, where he was recognized with commendations of leadership and exceeding organizational standards. Gregory enjoys time with his wife, Melissa, and their seven children, and time on the water boating. He currently serves in other organizations in the community and is a supporter of local youth sports in northeast Florida.
BTA Immediate Past President
Tim Renegar
Kelly Office Solutions
163 S. Stratford Road, Ste. A
Winston-Salem, NC 27103
Phone: (336) 725-2566
BTA Member Since: 2003
Renegar is president and co-owner of Kelly Office Solutions, a Konica Minolta and Savin dealership located in Winston-Salem, North Carolina, with branches in Greensboro and Charlotte, North Carolina. Renegar has 35-plus years of management experience in the industry. He has worked in corporate environments such as IKON and Sharp Electronics, where he served as president of North Carolina, and in dealerships such as Charlotte Copy Data and Triad Business Systems, where he was executive vice president and co-owner. Renegar has also served on various manufacturing and leasing company advisory councils, and his dealership has been a BTA member for 20-plus years.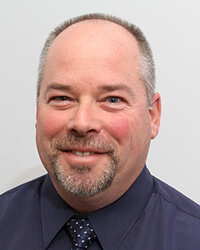 Mike Ardry
Automated Business Solutions
277 Captain Lewis Drive
Southington, CT 06489
Phone: (860) 276-9500
BTA Member Since: 2008
Ardry is president of Automated Business Solutions (ABS), headquartered in Warwick, Rhode Island. With five locations throughout New England, he has been a major reason for the organization's growth and strong reputation around the region. Ardry was the former president and owner of Office Equipment Center (OEC), based in Plantsville, Connecticut. He started at OEC as a service technician and purchased the business in 1988. Ardry was there from the beginning, when OEC sold typewriters and calculators. His leadership and vision transformed the company into a complete value-added provider, offering copier/MFPs, printers and managed IT services. Ardry's business model and the company's ongoing growth came to fruition in 2017 when OEC was acquired by ABS. The synergies between Ardry and the ABS leadership team continue to reinforce the vision that was originally created by ABS Founder Alan Albergaria. Ardry personally handles all sales, logistics and administrative duties in support of one of the country's largest retailers. His success and influence as the general manager within the Connecticut market led to Ardry's promotion to executive vice president in April 2020. In May 2021, he was promoted to president. In his current role, Ardry oversees all major functions of the organization including, but not limited to: sales, IT, administration, marketing and operations.
Mike Boyle
BASE Technologies Inc.
23 Francis Clarke Circle, Ste. 1B
Bethel, CT 06801
Phone: (800) 466-6377
BTA Member Since: 1994
Boyle is president of BASE Technologies, located in Bethel, Connecticut. He founded the company in 1992 after an extensive tenure in the facsimile business. When Fujitsu left the North American market, Boyle put his knowledge and experience to work, starting BASE Technologies and primarily targeting telecommunication companies. The business grew and developed into one of the leading total document solution providers in the Northeast region. Thirty years later, BASE is now recognized by Kyocera as one of its most elite service organizations in the country. In recent years, BASE has expanded its offerings to include a variety of document solutions and network services. Apart from the office technology offering, BASE regularly offers its support to the community through an assortment of charitable events, in addition to participating in a local mentorship program.
Brantly Fowler
Zeno Office Solutions Inc.
5301 W. Loop 250 N.
Midland, TX 79707
Phone: (432) 550-9366
BTA Member Since: 2015
Fowler is no stranger to the office technology industry. As a Fowler, some say he has toner in his blood. His father, Dale Fowler, is the founder of Zeno Office Solutions Inc., located in Midland, Texas. While still a teenager, Fowler began learning the copier/MFP business as a warehouse employee. By the time he completed high school, Fowler had worked in several positions throughout the company and had learned the renowned importance of Zeno customer service. He proudly served in the U.S. Coast Guard from 2009 to 2013. After Fowler's military service, he returned to Midland and to Zeno as a sales representative. Throughout Fowler's tenure as a salesperson and sales manager, he has focused on growing Zeno's customer base in Midland. As the executive vice president, Fowler is currently overseeing the company's rapidly growing sales force, as well as being the visionary for the company and where it will go in the future. He is a member of the Select Dealer Group (SDG) and holds a Bachelor of Science degree in business. Fowler is also a pilot and loves to fly and be involved in the aviation community as often as possible. He and his wife, Amber, have two children: Bayleigh, 9, and Brenner, 6. They are involved with their kids' sporting activities, church and several non-profits throughout their community. Fowler's favorite part of the industry and running Zeno are the lifelong relationships he has created.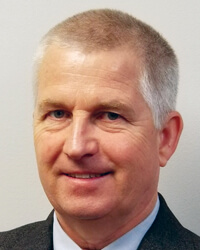 Greg Quirk
JQ Office Equipment
3350 N. 90th St.
Omaha, NE 68134
Phone: (402) 339-5003
BTA Member Since: 2013
Quirk is president of JQ Office Equipment, located in Omaha, Nebraska. The company, founded in 1965, first joined BTA in 1974. JQ Office Equipment provides managed print, VoIP and mailing solutions to businesses in eastern Nebraska and western Iowa. Quirk spent the first 18 years of his business career in technical sales and, in 2000, he entered the office technology industry. Quirk graduated from the University of Nebraska at Lincoln with a degree in engineering. He has an interest in overseas assistance programs and has made multiple trips to Romania to help orphaned young adults enter the job market. Quirk has also mentored Romanian business owners on how to grow market share with the help of their employees and he has assisted in third-world community service projects to help people in need.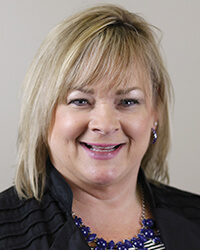 Debra Dennis
CopyPro Inc.
3103 Landmark St.
Greenville, NC 27834
Phone: (252) 756-3175
BTA Member Since: 1973
Dennis is vice president of support services at CopyPro Inc. of Greenville, North Carolina. The company has operations in eastern North Carolina and is a technology partner representing Savin and Konica Minolta. She began in this industry in 1986 with CopyPro. Dennis has extensive experience in all aspects of the office technology industry and is involved in community organizations. She has won vendor awards for outstanding service management and has served on the BTA Southeast board since 2008. Dennis has served on the national BTA Board of Directors, currently serves on the national board for IBPI, a copier/MFP dealer buying group, and has served on the board of her local community festival. She attended Ayden-Grifton High School, Pitt Community College and Liberty Baptist University. Dennis is the proud mom of two great kids.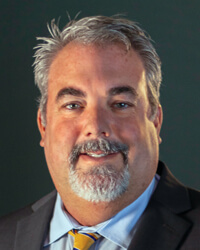 Jim Buck
Carolina Business Equipment Inc.
5123 Bush River Road
Columbia, SC 29212
Phone: (866) 275-9213
BTA Member Since: 1976
Buck serves as COO for Carolina Business Equipment, based in Columbia, South Carolina. The company has operations across South Carolina, northern Georgia and southern North Carolina, and represents multiple lines including Kyocera, Toshiba and Sharp. He got his start in the industry in 1993 with Lanier Worldwide and has worked in the industry in many capacities, including leading the Kyocera global sales group, as well as directing the dealer channel for OKI Data. Buck has experience on both the manufacturer side, as well as the dealer side with extensive knowledge in managed print services. He attended Coker College for his undergraduate degree and Wake Forest for his graduate studies. Buck is married to his wife, Jill, and they have five kids: Jay, Halee, Mary-Claire, Millie and AJ.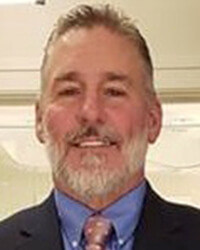 Dan Bombard
Yuma Office Equipment, a Fruth Group Company
340 S. Main St.
Yuma, AZ 85364
Phone: (928) 343-2298
BTA Member Since: 2001
Bombard is owner/manager of Yuma Office Equipment, a Fruth Group Company, located in Yuma, Arizona. He began his career in 1985 as a copier technician specializing in Canon equipment. Within a few years, Bombard was certified on Canon, Sharp and Ricoh products, and was also well versed in Panasonic and Kyocera Mita products. He started his career with Yuma Office Equipment in early 2002 and worked as a technician before becoming a controller specialist and, ultimately, IT director and service manager. In 2013, Bombard became the owner of Yuma Office Equipment and Mountain View Corp. In 2015, the company was recognized as an SBDC Small Business of the Year by the Small Business Development Corporation of Arizona and has been named an Elite Dealer by ENX Magazine three times. Bombard has been a member of the OKI Data Americas Dealer Council and is currently in Optimists International and the Yuma Rotary Club. He is on the board of directors of Crossroads Mission and MACCNA, both 501(c)(3) non-profits in the recovery industry. He is also the author of two books and was a featured speaker at Harvard Club.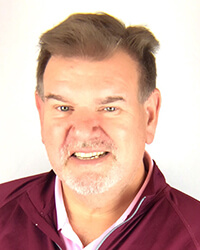 Mike McGuirk
ProCopy Office Solutions Inc.
1146 N. Alma School Rd. #218
Mesa, AZ 85201
Phone: (602) 776-2679
BTA Member Since: 2013
McGuirk is senior vice president of Flex Technology Group, located Mesa, Arizona. He previously served as president of ProCopy in Phoenix, Arizona, and Action Imaging in Tucson, Arizona. McGuirk began his career in 1982 at Uni-Copy, a local Arizona dealership, and was promoted to management in 1986, eventually becoming the branch manager of the company's largest division. When Danka acquired the company in 1993 and named Uni-Copy the core company for all West Coast operations, he was the first person promoted — named district manager covering both Arizona and Southern California. Over the next nine years, McGuirk held various senior management positions until leaving in 2002 after almost 20 years as area vice president. In 2002, he became president of Arizona Office Technologies, a Global Imaging Company, and through two successful acquisitions, grew the company from $9 million in revenue to 280 employees and $55 million in revenue. Xerox acquired Global Imaging in 2007 and McGuirk remained for two years. In 2010, he joined ProCopy as president and grew the company from 12 employees and $3 million in revenue to more than 80 employees and $25 million in revenue. In 2016, ProCopy became part of the Flex Technology Group of companies with McGuirk staying on as president and an equity partner, where the company has grown its bottom line by 25%. The company has won numerous awards, including Elite Dealer three times, Best Places to Work two times and Inc.'s 5000 fastest-growing businesses in the United States three times. In 2019, McGuirk was selected by ENX Magazine as an Industry Difference Maker. He served on the National Dealer Advisory Council for Ricoh and Kyocera and was the president of the Select Dealer Group (SDG) from 2019-2020. He currently serves on the board of the Better Business Bureau of Arizona and Southern California, and on the board of directors for Arizona State University's Alumni Association, where he graduated from in 1982.
Ex-Officio/General Counsel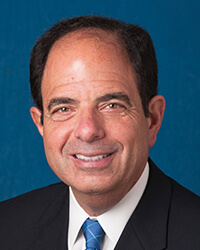 Robert C. Goldberg
Schoenberg Finkel Beederman Bell & Glazer LLC
300 S. Wacker Dr., Ste. 1500
Chicago, IL 60606
Phone: (312) 648-2300
Goldberg has served as general counsel for the Business Technology Association since 1977. He is also of counsel to the Chicago law firm Schoenberg Finkel Beederman Bell & Glazer LLC. He began his career serving in the Antitrust Division of the Illinois attorney general's office and furthering his government service at the Federal Trade Commission. Goldberg writes the monthly "Courts & Capitols" column in BTA's Office Technology magazine.