Click here to download the 2023-24 scholarship application.
On Feb. 23, 1968, the Dorothy R. Ames Scholarship Fund was announced in honor of Ames at her retirement dinner in Great Neck, Long Island, New York, for her many contributions to the industry. Click here to see the notice of her retirement in a NOMDA Hot Line from 1968. Ames retired as the executive vice president of the Ames Supply Co. Ultimately, the fund became the BTA Scholarship Foundation, benefiting the sons and daughters of employees of BTA member dealerships nationwide.
The BTA Scholarship Foundation is supported by continuing contributions from individual dealers, as well as manufacturers and distributors. Each year, BTA awards one $3,000, one $2,000, and a number of $1,000 and $1,500 scholarships to qualifying children of full-time employees of current BTA member dealerships.
In 2021, the $1,500 Matthew Stone Memorial Scholarship was established in memory of Matthew Stone, son of Sam Stone of BTA member Stone's Office Equipment.
In 2019, the $2,000 David Quint Memorial Scholarship was established in memory of 2015-16 BTA President Dave Quint.
In 2015, the $3,000 Bob Goldberg Scholarship was established to honor BTA's General Counsel Bob Goldberg for his many years of service.
Click here

to contribute to the BTA Scholarship Foundation, the Matthew Stone Memorial Scholarship, the Dave Quint Memorial Scholarship or the Bob Goldberg Scholarship.
Since the 1984-85 school year, BTA has presented 1,537 scholarships to deserving students, totaling $1.7485 million.
Scholarship recipients are chosen by an impartial and independent evaluator.
Who is Eligible?
Applicants must be (at the time of the evaluation and the award):
A son or daughter of a full-time employee of a current BTA member dealership* (Full-time is defined as 30 hours or more per week.)
AND
A full-time student maintaining a class schedule of at least 12 hours (nine hours for graduate students) of college credits throughout the school year covered by the scholarship. These credit hours must be at an accredited two- or four-year college, university or technical/trade school.
An employee of a current BTA member dealership* may apply only if he (or she) meets both the full-time employee and full-time student requirements (working 30 or more hours and enrolled in 12 or more hours).
*By definition, the term "BTA member dealership" as used in this application describes a current BTA member that is classified in the BTA database as a dealer member type. The BTA member dealership must be a member in good standing before the application will be forwarded to the evaluator and on the date the selection is made.
Questions? Call (816) 303-4060 or email Elizabeth Marvel at elizabeth@bta.org.
Click

here

to download a flyer to promote the scholarship program in your dealership.
Applications must be POSTMARKED by May 1, 2023.
Click the links below to see some of our past scholarship recipients: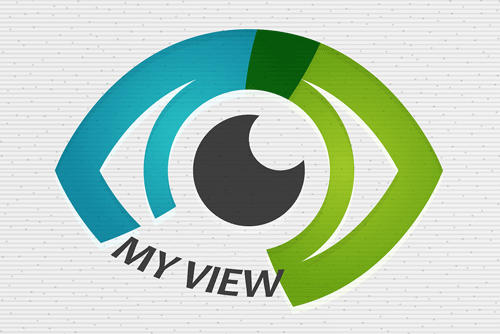 "Thank you for the generous scholarship I was awarded in honor of Matthew Stone. I really appreciate the financial aid, which will help support and further my academic and professional career."
— Gabriella Hamvas, scholarship recipient, Princeton, Minnesota
"Thank you so much for selecting me to receive a scholarship this year. This money has been such a blessing for my family and I so that I can continue my education. I was able to double major and am hoping to study abroad in the spring, and these goals would not be achieveable without the generosity of this wonderful foundation! Thank you for giving me and countless others the opportunity to chase our dreams! I promise to steward this gift well and to never forget what a blessing it has been! Your generosity means the world to me."
— Sloane Brown, scholarship recipient, Bryan, Ohio
"Thank you for your contribution to my education. The scholarship that you granted me is going to make a big difference in furthering my life. I could not do this without your generosity."
— Madyson Trammell, scholarship recipient, Keizer, Oregon
"Thank you so much for the generous BTA scholarship. I was thrilled to learn that I was awarded this scholarship and I am so grateful for your support as I continue to pursue my education."
— Grace Trammell, scholarship recipient, Keizer, Oregon
"I am incredibly honored to receive the BTA scholarship. This award has put me one huge step closer to achieving my goal of graduating ... with a degree in engineering. I will always remember the impact this scholarship has made on my life and I will spend the next four years working to ensure I make the most of this amazing opportunity. I cannot thank you enough for your generosity and kindness."
— Erin Outen, scholarship recipient, Rainbow, Texas
"I would like to thank you for awarding me the BTA scholarship. It will be a huge help through my last year of college. I will continue to work hard on my studies to show my gratitude to the BTA organization."
— Amy Marigo, scholarship recipient, Santa Rosa, California
"Thank you for awarding me a BTA scholarship. It is an honor to receive and I know it will help me in the next stage of my life."
— Ashley Nierman, scholarship recipient, Harvard, Nebraska
"I am sincerely honored to have been chosen as a recipient for a BTA scholarship. Thank you for your generosity, which has allowed me to continue to pursue my degree in music education and my Spanish minor."
— Abigail Hamvas, scholarship recipient, Burnsville, Minnesota
"Thank you so much for taking the time to consider my application for the BTA scholarship and for deciding to give me the great honor of receiving this award! It was such a blessing and a sweet surprise, and I am truly humbled to receive it in memory of Dorothy R. Ames. This money will directly contribute to my success at school, and it truly took a great deal of stress off of my parents' and my shoulders. Your generosity means the world to me and will make such a meaningful impact on my journey. Thank you again!"
— Sloane Brown, scholarship recipient, Bryan, Ohio
"Thank you so much for choosing me as a scholarship winner this year. It means the world to me and is going to help me very much. I also want to thank you for everything that you and your company have done for all college attendees that have benefited from this scholarship opportunity. College is very important to me and many others. Thank you for providing aid in helping me achieve my goals."
— Macy Naylor, scholarship recipient, Edmond, Oklahoma
"I just learned that Brooke Conner was awarded a $1,000 scholarship courtesy of BTA. That's awesome! Cynthia is on the phone now advising her dad, Chris. As you can imagine, he is very excited and appreciative. Just wanted to thank you for brightening the day for folks across the country!"
— Chris Black, R.K. Black Inc., Oklahoma City, Oklahoma
"I wanted to thank you for allowing me the honor of receiving your scholarship. I'm grateful for the scholarship, as it will help me finance my tuition costs for my freshman year. Thank you again for your consideration. I appreciate that you have this program available for graduating seniors; every bit helps with paying for college. I think it's great that you present this opportunity for us to be rewarded for our hard work."
— Katie Paulich, scholarship recipient, Wausau, Wisconsin
"I am extremely grateful to have been selected as a scholarship recipient. Thank you for your generosity, which has allowed me to attend college without the worry and stress of going into debt. Over the years, I have received four scholarships from BTA and can honestly say it has made a dramatic impact on my college education. I plan to graduate this December ... Because of your generosity, I am able to begin my career without financial difficulties. Thank you again for all you have done for me throughout the years."
— Justine Gab, scholarship recipient, Grand Forks, North Dakota
"My daughter called me at work screaming in excitement when she received the letter saying she would be receiving the scholarship; then she hung up called our office manager with the exciting news. Our president happened to walk in at the end of her call and he remarked that hearing her excitement is what the BTA scholarship is all about — the excitement of these high school kids for their futures. As a parent, I want to say a heartfelt thank you to BTA for this scholarship."
— Jeri Mansour, parent of a scholarship recipient, Oklahoma City, Oklahoma
"Thank you for the generous scholarship. It will be put to good use."
— David Keys, scholarship recipient, Bismarck, North Dakota
"I have always been pleased to say I am a member of BTA, particularly the counsel from Bob Goldberg. However, nothing can compare to the satisfaction of presenting a BTA scholarship to an employee's child. Helping the future generation is a priority to who and what we are all about in business. Thanks to BTA for providing such a great service and opportunity for the membership to extend to our employees."
— Dean Sandstoe, OSDI-Spacesaver, Des Moines, Iowa
"On behalf of my family, I want to let you and the rest of the Business Technology Association know how grateful we are for the scholarship support we have received over the past six years. We are extremely blessed to have daughters who have worked hard in school and doubly so to have the BTA scholarship awarded to them so many times. Thank you again for the opportunity and the awards. This scholarship makes such a huge difference in the life of a student."
— Peter & Debbie Dresler, parents of scholarship recipients, Portland, Oregon
"It is really great that businesses and organizations give out scholarships within their company families. I was thrilled when I found out that I was the recipient of the BTA scholarship and would like to thank Dean Sandstoe for recommending this scholarship to me and to my family who pushed me to give it my all."
— Aubrey Marsh, scholarship recipient, Des Moines, Iowa
Bob Goldberg Legacy Award Presentation & Manufacturer Donation