Free Building My Business Webinar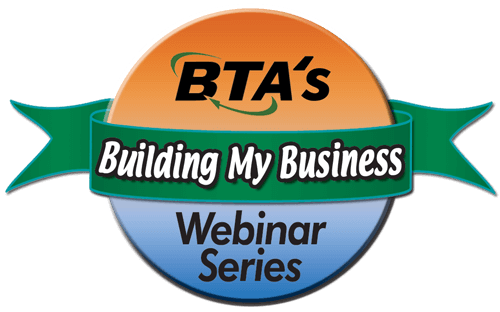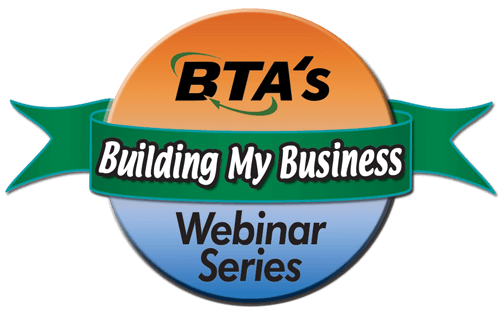 Length: One hour
Cost: Free to BTA members
The following webinars have been scheduled:
February 2022



Hiring & Retaining Salespeople in a Tough Hiring Market
4 p.m. Eastern, Thursday, Feb. 10
Presented by Troy Harrison, owner, Troy Harrison & Associates
Right now might be the toughest hiring market in decades; finding and retaining good salespeople is an issue that many companies face. In this webinar, Harrison will show you how to find the right sales reps for your company, engage them and keep them on board once you have them. Topics covered will include:
What do to (and not to do) when marketing your position
The biggest mistake managers make in hiring salespeople and how you can avoid it
The three phases of onboarding
Managing for sales retention
And more!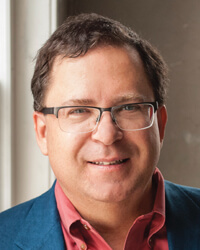 Harrison, owner of Troy Harrison & Associates, is the author of 'Sell Like You Mean It!' and 'The Pocket Sales Manager.' He is a speaker, consultant and sales navigator who helps companies build more profitable and productive sales forces with his cutting-edge sales training and methodologies.
Once you attend the Feb. 10 webinar, you will receive access to recordings of these additional recent webinars:
What's Happenin' in the Imaging Industry - Andy Slawetsky
Leveraging MFPs & Scanners to Address Digital Transformation - Ralph Gammon & Barbara Richards
Legendary Sales Leadership - Derek Shebby
How to Implement a Social Media Quota With Your Sales Team - Kate Kingston
A Culture of Revenue Growth - Shawn Peterson
The State of the Channel in 2021 - Deborah Hawkins & John Shane
Boosting Sales Results: Increasing Each Individual's Performance - Wayne Outlaw
How to Internally Recruit High-Performing Sales Talent in 2021 - Kate Kingston & Diane Waltemath
How to Sell Your MPS Deals Faster - Derek Shebby
Contract Management & Earning New Revenue - Diane Waltemath
Are We Delusional? Why New Business Development is More Important Than Ever - Dennis Amorosano
Transforming Your Business Starts With Planning - Ken Edmonds
Five Ways to Increase Customer Service Excellence - Kate Kingston
Building Winning Sales Teams - Mark Perlo
Economic Outlook - Tim Quinlan
Creating a Living Pipeline - Dale Dupree
What Did We Learn About Selling in 2020? - Troy Harrison
Creating Customer Service That Makes Your Customers Love You - Ken Edmonds
What's Happenin' in the Imaging Industry - Andy Slawetsky
Excel — New Features & Ways to Collaborate You Should be Using Today - Dave Dec
LinkedIn to Win - Rick Lambert
Learn the Playbook: Diversify Through Collaboration Solutions - Moderated by Bob Madaio
Prospecting Then & Now - Tibor Shanto
Thrive Essentials: Four Secrets to Thrive in Challenging Times - Coyte Cooper
The Secret To Closing More IT Sales Without Fee Resistance, Tough Objections or Having to Do A Lot of 'Convincing' - Robin Robins
Navigating the 2020 Cyberthreat Landscape - Corey Nachreiner
The Five Key Sales Trends Post-COVID-19 - Troy Harrison
Jump Start Your Sales Performance After COVID-19 - Wayne Outlaw