December 21, 2021 BTA Hotline
Can't view HTML emails? Click here for an online version of the Hotline.

Dec. 21, 2021
Issue No. 779










---
Join us for the Jan. 6 Building My Business webinar:




What's Happenin' in the Imaging Industry
4 p.m. Eastern, Thursday, Jan. 6
Presented by Andy Slawetsky, Industry Analysts Inc.

Click here to register.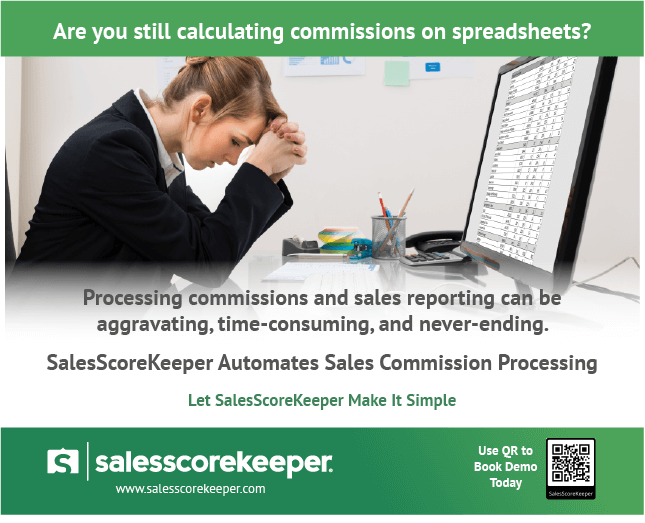 For more information on BTA Hotline sponsorship, contact Valerie Briseno at valerie@bta.org. (Note: Sponsors are not endorsed by BTA and members should thoroughly investigate claims and offers made by them prior to purchase.)

OfficeNet to Join Eakes Office Solutions
BTA member Eakes Office Solutions has announced that OfficeNet Inc. of Fremont, Columbus and Grand Island, Nebraska, will be joining the Eakes team.
Katun Introduces More Than 200 Products for Printer Applications
Katun Corp. has announced the introduction of more than 200 new products for use in a wide range of OEM printer applications in North America.
Elatec Introduces TWN4 MultiTech Nano LEGIC 63 M
Elatec has announced the new TWN4 MultiTech Nano LEGIC 63 M.
In Time Tec Opens New Office
On Dec. 17, 2021, In Time Tec hosted a ribbon cutting at its new office at 625 S. Stratford Dr., Meridian, Idaho.
uniFLOW Online Earns BLI Pick Award for Outstanding Cloud Output Management Solution
For enabling organizations to track and control print, scan and copy activity from different environments through a single platform in the cloud, Canon U.S.A. Inc.'s uniFLOW Online earned a Buyers Lab (BLI) 2022 Pick Award for Outstanding Cloud Output Management Solution from Keypoint Intelligence.
Konica Minolta Receives BLI Pick Award From Keypoint Intelligence
Konica Minolta Business Solutions U.S.A. Inc. has announced it has received a Buyers Lab (BLI) 2022 Pick Award in the Document Imaging Software category from Keypoint Intelligence.
Square 9 Recognized With BLI 2022 Pick Award
Square 9 Softworks has been recognized by Keypoint Intelligence with a Buyers Lab (BLI) 2022 Pick Award for Outstanding Business Process Management Solution for GlobalSearch Cloud.
Crexendo Named High Performer in Winter 2022 Grid Reports for VoIP Providers
Crexendo Inc. has announced today it has been identified as one of the best VoIP providers based on its high levels of customer satisfaction and likeliness to recommend ratings from real users on G2, a business solutions review website.
Click here for all recent BTA Hotline articles.
BTA Dealer Members:
If you have news to share, email Elizabeth Marvel to have it published in the BTA Hotline.

Jan.
6

Building My Business Webinar: "What's Happenin' in the Imaging Industry?"
What's happenin' in the office technology industry? In this webinar, Industry Analysts' Andy Slawetsky will review 2021 and look ahead to 2022. Topics covered will include OEM news, industry trends, supply chain updates and more. For more information or to register, click here.
Feb.
10

Building My Business Webinar: "Hiring & Retaining Salespeople in a Tough Hiring Market"
Right now might be the toughest hiring market in decades; finding and retaining good salespeople is an issue that many companies face. In this webinar, Troy Harrison of Troy Harrison & Associates will show you how to find the right sales reps for your company, engage them and keep them on board once you have them. For more information or to register, click here.
March
9-10

ProFinance 3.0 - Fayetteville, North Carolina
Over the last 20 years, the principles of ProFinance have dramatically improved the performance of hundreds of dealerships. Now, with color, connectivity, software, managed print services (MPS) and managed network services (MNS), the business has changed — and ProFinance has changed with it. Taught by John Hey and Todd Johnson of Strategic Business Associates, ProFinance 3.0 incorporates these changes into the industry model, including benchmarks for MPS. With more than 30 key benchmarks, this management tool will help you and your team achieve double-digit operating income. For more information or to register, click here.
April
1-2

Spring Break - Orlando, Florida
Planned and hosted by the BTA Southeast dealer volunteer leadership team, the Spring Break is open to office technology dealers from across the country. The event will feature: a keynote address on the power of customer service excellence; six additional educational sessions by industry leaders; time to network with peers and exhibiting sponsors during breaks; a welcoming reception; and a ticket to a Disney theme park. BTA member dealers receive 2-for-1 registration. For more information or to register, click here.
22

BTA Service Academy
This two-semester program, led by Ken Edmonds of 22nd Century Management, is designed to help experienced service managers, new service managers and supervisors to become better leaders for their teams. This online training will help them better serve their companies and prepare them to accept greater responsibility. Attendees will develop the skills they need to optimize their teams and deliver consistent improvement in both customer satisfaction and profitability. For more information or to register, click here.

Ongoing

30-Day LinkedIn Bootcamp
Learn why and how you can unleash your sales potential on the number-one B2B social media channel — LinkedIn. If you are an office technology dealer, MSP or an office products business leader, this bootcamp is for you. Tuition includes the following: LinkedIn Bootcamp kickoff webinar by Rick Lambert of selltowin; five coaching videos (15 minutes each); five sales playbooks; 12 pro-tip videos (one minute each); a LinkedIn profile template; quizzes and progress tracking; and a certificate of completion. For more information or to register, click here.

Ongoing

BTA Service Troubleshooting Training
Taught by veteran service manager Ken Edmonds, this self-paced, video-based course covers all aspects of troubleshooting, starting with what troubleshooting is and the processes that are involved. The course consists of six video modules, two assessments, quizzes, written material and checklists for use in the field, and the cost provides one year of access to the modules. For more information or to register, click here.



For details on these events and to stay abreast of industry events, visit the
BTA Event Calendar.

The December issue of Office Technology, the monthly magazine of the Business Technology Association, is now posted on the BTA website. You will need your username and password to access the online magazine.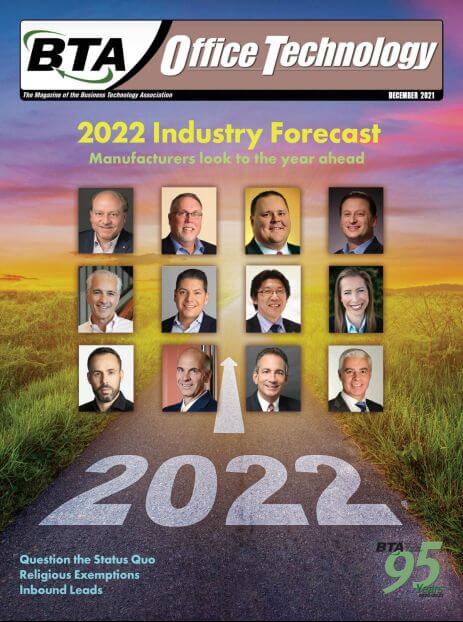 Click here to view the magazine online.

Click here for the Office Technology archives.

ZoomInfo B2B Contact Data

ZoomInfo helps companies achieve their most important objective: profitable growth. Backed by the world's most comprehensive B2B database, the ZoomInfo platform puts sales and marketing professionals in a position to identify, connect and engage with qualified prospects. Join the 15,000-plus businesses whose sales and marketing teams rely on ZoomInfo's B2B database to identify, connect and close customers. Direct dial phone numbers? ZoomInfo has you covered. Email addresses? ZoomInfo has those, too — and so much more. On top of the most accurate B2B contact data in the marketplace, ZoomInfo profiles provide details about job responsibilities, professional certifications and accolades, work experience, education, web mentions and social media profile links. BTA members receive a 10% discount.
For more information, contact Ricky Kalmbach, senior partner account manager, at (360) 783-6819 or email ricky.kalmbach@zoominfo.com and reference that you are a BTA member.
For more information on other BTA member benefits, click here.

Join BTA on Facebook, LinkedIn, Twitter & YouTube
Click the buttons below to follow, become a fan or add BTA.

BTA Membership
Your BTA benefits are listed on the BTA website. Be sure to take full advantage of your membership by using the many discount programs and business services BTA offers exclusively for its members. Click here to learn more. Not a member yet? Join online.

This email was sent on behalf of Business Technology Association. To unsubscribe, click here. If you have questions or comments concerning this email, contact Business Technology Association at info@bta.org.