Members can enroll in a number of insurance programs. Each insurance program is specialized to fit the needs of office technology dealers. The programs cover a wide variety of coverage including health, business, disability, executive life, cancer programs, workers' compensation, retirement and Section 125 plans.
Health, Group Life, Dental & Vision Plans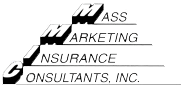 Health care is expensive and the options are confusing and complicated. Researching health insurance is very time consuming and, unless you are extremely savvy in the health-care arena, can be very frustrating.
BTA members can obtain a free, no-obligation quote through Mass Marketing Insurance Consultants Inc. (MMIC) by clicking here.

Section 125, Long- & Short-Term Disability, Cancer & Accidental Death Policies

Discover the ease and simplicity of acquiring expense management services, administrative support services and employee benefits — all from one partner. American Fidelity Assurance Company specializes in providing these services and benefits specifically designed to help you and your employees save time, money and manage expenses. All of American Fidelity's services act independently from any major medical plans and may be used with an employer's existing plan(s). These tax-favored benefits also help reduce employer and employee tax liabilities.
To learn more about what American Fidelity can do for your organization, contact Kelley Speck at (800) 450-3506 ext. 3087, or email kelley.speck@americanfidelity.com.
WellCard Savings Discount Card

BTA is now offering the WellCard Savings Discount Card to all members — order your card today!
The WellCard Savings Discount Card is an easy way to help you and your family with all your prescription drug needs and medical visits.*
Automatically includes all family members.
Instantly receive an average savings of up to 65% on drug prices and up to 25% on medical visits.
Join a nationwide network of more than 59,000 pharmacies and 410,000 physicians.
An exclusive mail-order service will help you save an average of 20% off the regular price of prescription drugs.
Talk to a doctor 24/7/365 — It is convenient, safe and cost-effective.
Your information is kept private with this discount card program, which is HIPAA compliant.
*This is not insurance. Discounts are only available at participating pharmacies and physicians.
Click here to place your order for a WellCard.
After clicking the link, enter the Group Name as "BTA" and simply click "Continue" without having a member ID number. An ID number will be assigned to you.