Shipping & Freight Discounts – UPS & YRC
As a BTA member, you are eligible to receive exclusive discounts and preferred pricing with the leading transportation providers in the industry. BTA has partnered with UPS and YRC (formerly Yellow Transportation & Roadway Express). Whether you ship envelopes, packages, crates or pallets, these carriers can provide a solution.

Flat-Rate Pricing on Shipping
UPS took the guesswork out and put the easy in
Deliver and support your big ideas with the expertise, technology infrastructure and reliability of the UPS network. Ship, track and manage your supply chain with agility and visibility.
BTA members now have access to new and improved flat-rate pricing — no matter how much you ship, when you ship or where it's going.
"We switched our customer supply shipping from a competing vendor when BTA partnered with UPS in 2019. At 40% savings, we have experienced a significant reduction in shipping expenses. Thanks, BTA, for saving us thousands year after year."
— Michael DelBorrello, owner, Cyan Sky Copier Technologies, Schnecksville, Pennsylvania

Members-Only Savings Include:
10%* on UPS Next Day Air Early
50% on Domestic Next Day/Deferred
30% on Ground Commercial/Residential
International: 50% on Export/40% on Import/25% Canada Standard
Savings begin at 75%* on UPS Freight shipments over 150 lbs.
In addition, members can take advantage of UPS Smart Pickup service for free.
Open a new account, or if you are already taking advantage of our UPS savings program, re-enroll and apply the new discounts to your existing account by visiting: www.savewithups.com/bta or call 1-800-MEMBERS (1-800-636-2377), M-F 8 a.m. to 5 p.m. Eastern.
Click here to download a flyer.
*Visit www.savewithups.com/bta for specific services and discounts.

Receive Enhanced Protection
Minimize financial setbacks with insurance through UPS Capital Insurance Agency Inc. by protecting your shipments. Members can save up to 17% over their current declared value and get broader coverage in the event of a loss or damage. There is no fee to sign up and charges are incorporated automatically into your UPS invoice. Simply enter the value of your goods in the declared value field of the shipping system.
Call: 1-800-MEMBERS (1-800-636-2377) M-F 8 a.m. to 5 p.m. Eastern to confirm your participation. Click here for additional information.
Print & Produce a Wide Variety of Marketing Materials Online
The UPS Store provides members with quick, affordable and effortless digital printing solutions with easy online ordering and expert customer service.
First time & returning users, visit: https://1800members.upsstoreprintshop.com
---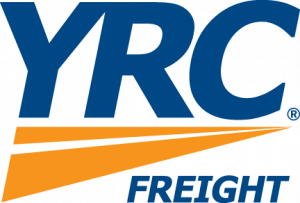 BTA members can save at least 70% on qualifying less-than-truckload (LTL) shipments. YRC offers flexible, efficient solutions, including comprehensive regional and national coverage with a full suite of guaranteed, expedited and specialized services.
Expedited Precision offers you expedited, time-definite air and ground service backed by YRC's industry-leading customer satisfaction guarantee.
Guaranteed Precision will get your goods to their destination with a guarantee, ensuring delivery on or before the standard service date by noon, 5 p.m. or within a customer-defined window — or you don't pay.
Exhibit is a single source to satisfy your shipping needs to, from and between trade shows — including air and ground, expedited and guaranteed.
Cross-border dedicated service to Canada, Mexico and Puerto Rico.
YRC.com allows users to easily access shipping information 24/7. Regional LTL with Reddaway, Holland and New Penn provide customers with a regional solution for their next-day LTL freight services:
Holland: Reliable service in the Midwest, Southeast and parts of Canada
Reddaway: Reliable service throughout the Pacific Northwest and parts of Canada
New Penn: Reliable service throughout the Northeast and parts of Canada
If you would like to enroll in a BTA Shipping or Freight Program or would just like more information, please call (800) MEMBERS (800-636-2377) or visit www.1800members.com/bta.
If you would like a quote on a pending shipment, please email all pertinent information to saveonfreight@1800members.com and a dedicated freight representative will follow up with you within the day.