Telemarketing, Appointment Setting & Lead Generation – Market Mentor Online & Precision Sales Partners
Telemarketing & Lead Generation - Market Mentor Online

Market Mentor Online is a managed business development service with the technology, staff and industry experience to offer more efficient and economical alternatives for telemarketing, lead
generation, campaign management and CRM, without having to buy anything or hire anyone.
Market Mentor Online gives all BTA members a 10% discount on most of its services, plus some additional incentives for new and renewing members.
---
TELEMARKETING: The quickest and most cost-effective way to discover current sales leads.
Market Mentor Online's Sales Blitz is a low-cost, low-risk, lead discovery process designed to:
Increase your sales and profit by discovering immediate sales opportunities
Update your prospect database with accurate information about future sales opportunities
Establish a benchmark to compare with your current lead generation costs
After the initial Sales Blitz, if you decide not to continue the service, Market Mentor will send you a digital copy of your updated database with contact, names, email addresses, equipment, lease expirations and contact notes so you can follow up on
your own. If you decide to continue and do so within 30 days after the initial Sales Blitz, you will receive a generous renewal bonus.
For more information or to sign up for Market Mentor's Sales Blitz, click here.
---
RELATIONSHIP (DRIP) MARKETING: The most efficient, cost-effective and professional way to develop future, less competitive and more profitable sales opportunities.
Market Mentor's Automated Marketing Plan uses a combination of pre-scheduled follow-up phone calls, personal letters and personalized individual emails to ensure that you stay "on their minds" without "getting on their nerves" until they are ready
to buy ... and they call you.
---
CRM: Many CRM programs and services are at best underutilized or, at worst, dismal failures. While there are many, two reasons that Market Mentor CRM is different are:
Staffed CRM: The most common complaint heard about traditional CRM is that salespeople do not use it. That is partly because most CRM programs are not written by and for salespeople, but by software engineers
for sales management personnel. Even so, that is not a problem with Market Mentor's CRM service, because its Automated Marketing Plan runs with or without the sales rep's interaction — Market Mentor has automated (and staffed) the entire sales process.
Market Mentor believes that your salespeople will use its CRM because it focuses on the way sales reps make money and it comes with a personal CRM sales assistant to handle many of the necessary (but non-direct) sales activities that take up so much of
their selling time.
Customizable CRM: Market Mentor's CRM database layout is end-user customizable, meaning that a trained operator, with proper security access and without expensive programmers, can make virtually unlimited
changes to the database, screens, fields, reports and more.
For more information on these Market Mentor Online services, contact:
Larry Breed
Market Mentor Online
(800) 875-7599
lbreed@marketmentoronline.com
www.marketmentoronline.com
---
Appointment Setting & Lead Generation - Precision Sales Partners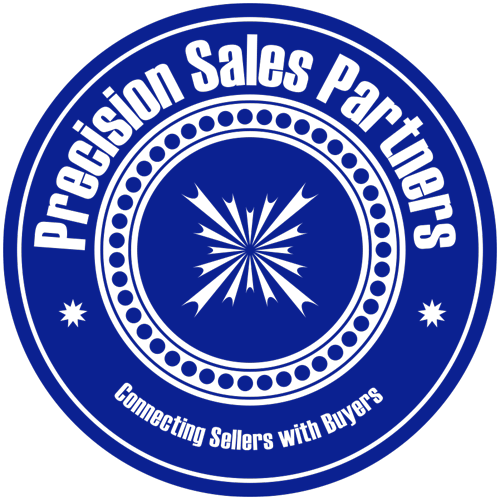 Precision Sales Partners connects your sales team with decision makers at the right time for you.
Exclusive in the COPIER, PRINTER and TECHNOLOGY industry, Precision Sales Partners provides quality appointment setting and lead generation based on your specific guidelines.
The company offers three monthly plans to choose from to fit all budgets.
Special pricing for BTA members! Receive between $100-$400 OFF on your monthly plan!
With more than 15 combined years of experience in this industry, Precision Sales Partners knows what it takes to get your sellers in front of buyers.
Let Precision Sales Partners start filling your calendar with appointments today!
Call (314) 334-5339 for a free consultation or visit www.precisionsalespartners.com.